An Interview with Alexandre Borde, Navigating the Complexities of the Paris Agreement and Climate Action with AxessImpact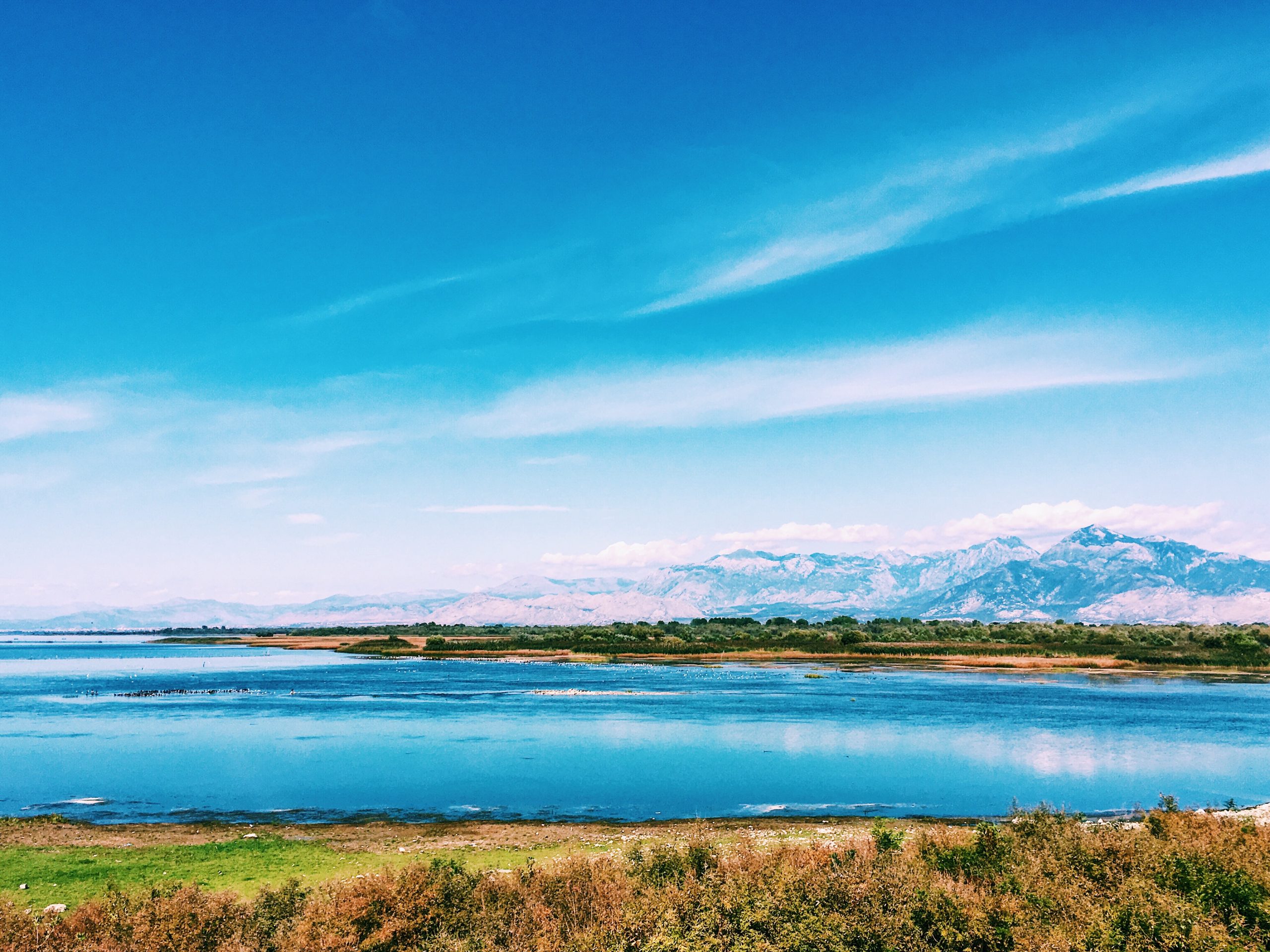 In the rapidly evolving landscape of global climate action, AxessImpact stands out as a reference of innovation and commitment. With a mission deeply rooted in addressing both environmental and social challenges, AxessImpact is driving the transition to a regenerative and impact-based economy. Their unique approach, centered around the concept of "Habitats," offers a holistic environment of digital transparency, traceability, and trust. These Habitats, collaborative Impact Operating Systems developed by AxessImpact, bring together a diverse range of stakeholders, from project developers to public authorities, fostering collective action towards a common goal.
The digital solutions offered by AxessImpact have the potential to play a pivotal role in ensuring transparency, accountability, and effective climate action. As countries grapple with the complexities of the Paris Agreement, tools, and platforms like those provided by AxessImpact can be instrumental in navigating these challenges.
With this backdrop, we present an enlightening conversation between Yves Carnazzola, CEO of AxessImpact, and Alexandre Borde of Cibola Partners. This dialogue delves deep into the nuances of the Paris Agreement, the challenges of double counting, and the strategic implications for host countries.
A Word from Alexandre Borde of Cibola Partners
In its journey towards sustainable change, AxessImpact is joined by strategic partners, one of which is Cibola Partners. Based in Paris, Cibola Partners is a renowned strategy consulting firm specializing in the energy and environment sectors. With a deep understanding of the challenges and opportunities in these sectors, Cibola brings to the table its expertise, network, and passion for change.
Yves Carnazzola: The Paris Agreement has placed a significant emphasis on transparency, cooperation, and ambition. This has brought the nuanced dynamics of emission reduction transfers into sharp focus. One of the core challenges seems to be the mandate to avoid double counting. Could you shed some light on this?
Alexandre Borde: "Absolutely. Under Article 6, participants commit to a heightened level of precision and meticulousness in their Measurement, Reporting, and Verification (MRV) processes and accounting procedures. This commitment is essential for meeting the distinct and supplementary demands outlined in both Article 6 and Article 13 of the Paris Agreement. These obligations go beyond the existing mandate in Article 4.13, which primarily focuses on "accounting for" Nationally Determined Contributions (NDCs). Hence, the Paris Agreement effectively enforces the principle of preventing double counting, ensuring the integrity of emissions reduction endeavors. Consequently, when an emission reduction unit is transferred, it becomes ineligible for concurrent inclusion in the NDCs of both the seller and the buyer."
Yves Carnazzola: That sounds like a complex balancing act for host countries. On one side, there's the allure of revenue and international collaboration, and on the other, there's the challenge of meeting their NDCs.
Alexandre Borde: "Yes, host countries face a delicate balancing, as they must meticulously navigate these dual objectives to establish a coherent and effective climate action strategy. The transfer of emission reduction units offers tangible benefits such as revenue streams, the cultivation of international relationships, and potential technology and knowledge exchanges. Nevertheless, there is a downside to consider. Each unit sold can theoretically heighten the host country's challenge in meeting its own NDC.
Yves Carnazzola: So, for host countries, the decision to engage in Article 6 is not just about the immediate transaction but has broader strategic implications?
Alexandre Borde: Of course, Yves. Engaging in Article 6 isn't just a simple transaction for host countries. It's a comprehensive evaluation where they need to align their national priorities with their global commitments. They're faced with critical questions:
"Does selling these emission reductions align with our long-term climate goals and our commitment to reduce emissions?"
"Is the revenue from this transfer so significant that it outweighs the benefits of keeping the emission reduction to help us reach our NDC targets?"
"If we go ahead with this transfer, how will it affect our ability to meet our enhanced NDC in the future? And importantly, do we have a backup plan for the units we're transferring?"
"Should we also be exploring other ways to generate revenue or build capacity that don't involve selling these emission reduction units?"
But there's another layer to this. Host countries also need to be clear on their strategy when it comes to Article 6.2 and Article 6.4. Just to clarify, Article 6.2 allows countries to trade emission reductions and removals with each other, often through bilateral or multilateral agreements. These are what we call Internationally Transferred Mitigation Outcomes or ITMOs. On the other hand, Article 6.4 sets up a centralized market mechanism for trading emission reductions between countries, overseen by the UNFCCC. This ensures that emission reductions are counted only once, avoiding any double counting.
Yves Carnazzola: Looking back at the pivotal moments in the global climate dialogue, the COP26 summit in Glasgow undoubtedly holds a prominent place. From the vantage point of Cibola Partners, how would you characterize the key takeaways and accomplishments of COP26?
Alexandre Borde: "The COP26 achieved a number of important outcomes, such as the Glasgow Climate Pact or the Global Methane Pledge. Regarding Article 6, countries at COP26 agreed to both market-based and non-market-based approaches to climate action. For instance, a new body has been created at COP26 to oversee a global carbon market, called the "Article 6.4 Supervisory Body". This body is responsible for overseeing the implementation of the carbon markets and ensuring that it meets high environmental and social standards. The establishment of the body is a significant step forward in the fight against climate change, and could play a major role in helping countries to reduce their emissions and achieve their climate goals."
Yves Carnazzola: Given the progress made under the implementation of Article 6, there's been significant needs regarding the infrastructure for National Carbon Registries connected to GHG inventories and MRVs. How do you see the role of such a registry in ensuring transparency, accountability, and effective climate action?
Alexandre Borde: "A National Carbon Registry is essential for tracking, reporting, verifying, issuing and trading emissions reductions. Such a registry should not only align with international standards but also boosts a country's global credibility, potentially attracting investments and fostering international collaborations. Such registries require a proper digital infrastructure. By leveraging digital solutions, governments can ensure their carbon registry not only to be a compliance tool but also a strategic assets driving impactful climate initiatives. Advanced technologies, like blockchain, further ensure data integrity and transparency, crucial for transparent tracking under the Paris Agreement's Article 6. I know that AxessImpact has a unique solution that could interest many countries all over the world, when implementing Article 6 at the national level and track their progress towards their NDC targets."
Yves Carnazzola: Looking ahead, the COP28 summit in Dubai is generating significant anticipation and criticism. What are your expectations for this summit, and what do you believe should be the primary focus areas and the main challenges?
Alexandre Borde: My expectations for COP28 are mixed. On the one hand, I am hopeful that the summit will result in concrete progress on a number of key issues, including strengthening emissions reduction targets (given the first Global Stocktake published in September 2023, making clear that there is progress, but much more needs to be done), mobilizing finance for climate action (for instance, beginning of October, 2023, with the High-level Pledging Conference of GCF's second replenishment, with a USD 9.3 billion pledged, a good sign prior to the COP), and accelerating the transition to clean energy (a priority of the COP28.
We extend our heartfelt gratitude to Alexandre Borde for sharing his expertise and insights, shedding light on the intricate dynamics of global climate action, the Paris Agreement, and the pivotal role of AxessImpact in this journey.